The potential impact of the Public Health (Alcohol) Act 2018 on sports sponsorship in Ireland
Published 09 January 2019 By: Colin Kavanagh, Christopher O'Connor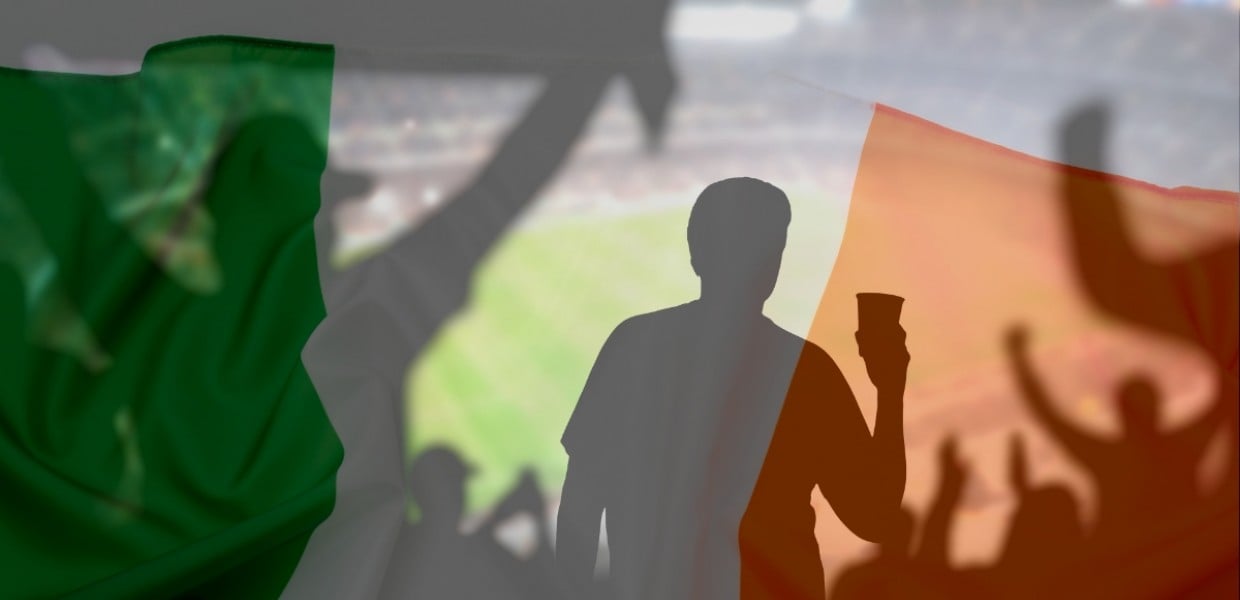 Sponsorship by alcohol brands was worth an estimated €30 million to Irish sports in 20141 and it is likely that this figure has since increased. When asked, Irish adults associated Guinness, Heineken and Carlsberg with the four most popular sports in Ireland. More recently, Guinness and Heineken were recognised as brands that people immediately associated with sponsorship of sport in Ireland over the summer of 20182. Guinness was recently announced as the title sponsor for the Six Nations Championship until 20243 and Heineken returned as title sponsors of the Heineken Champions Cup from the 2018-19 season4. The Irish sponsorship market was predicted to increase by 12% to €201 million5 in 2018 but the introduction of the Public Health (Alcohol) Act 2018 (the Act) is likely to have a significant effect on these figures.
The Act, signed into law on 17 October 2018, provides that the Minister for Health has the authority to regulate the advertising, marketing and sponsorship of alcohol products and brands. The Act will have a material impact on the sponsorship of sports events in Ireland. Delayed commencement for certain sections of the Act will allow for a phased introduction of the restrictions and removal of alcohol sponsorship for sporting events and venues as well as phased restrictions on alcohol advertising during sports events. These sections will commence on 12 November 20216.
This article explains the terms of the Act and what it might mean for the sports industry. Specifically it looks at:
The main requirements of the Act;

How the Act compares with the longstanding French alcohol advertising laws (Loi Evin);

What the Act could mean for sports sponsorship in Ireland; and

The potential impact of Brexit.
Main requirements of the Act
The key points of the Act, as concerns the sports industry, are as follows:
It will prohibit the advertising of an alcohol product in or on a sports area during a sports event7. A "sports area" is defined as an area, whether indoors or outdoors, where participants participate in sporting activities or competitors compete in sporting competitions, and includes a playing pitch or area, a swimming pool, an athletics track, a dog or horse racing track or a motor racing track8. Sponsorship of sports events by alcohol companies is also prohibited where the majority of those taking part are children, or the event is primarily aimed at children.9 Arguably, therefore, alcohol sponsorship of senior rugby, football, Gaelic Athletic Association (GAA) and similar tournaments is not prohibited however the branding will not be allowed within the "sports area" during the event nor on television or radio during the watershed hours described below.
It will also introduce a broadcast watershed - amounting to a ban on alcohol advertising around television programmes (from 3am to 9pm) and radio programmes (on a week day between the hours of midnight and 10a.m. or 3pm and midnight). The marketing and advertising of alcohol in print media (both domestic and foreign publications) is also restricted in relation to volume and type of publication under the Act. A commencement date has not yet been set for these sections of the Act10. The Act is similar in many respects to the French Loi Evin which imposed a complete ban on alcohol sponsorship of sporting events in France.
"Advertising" is afforded a broad definition in the Act and includes any form of communication with the aim of, or direct or indirect effect of, promoting an alcohol product, including:
a statement of the name of a manufacturer or importer of an alcohol product;

the name of any brand of alcohol product;

a statement of any trade description or designation, or a display or other publication of a trademark, emblem, marketing image or logo which may reasonably be regarded as a recommendation of the product to the public; and

a statement of the properties of the product on a label, container, wrapper or package used for the product or in a leaflet, circular, pamphlet or brochure issued to the public or given to a purchaser of the product.
Under the Act, all advertisements must contain a mandatory health warning that includes:
the details of a website, to be established and maintained by the Irish Health Service Executive, providing public health information in relation to alcohol consumption;

a warning of the dangers of alcohol consumption;

a warning of the danger of alcohol consumption when pregnant; and

a warning of the links between alcohol consumption and fatal cancers.
The content of the advertisement must be limited to "any or all" of a defined list of information.11
The restriction imposed on advertising during events does not apply to a person in or on a sports area from wearing clothing containing the name, trademark or logo of any brand of alcohol product.12 Ambush marketing aside, this allows alcohol brands to be kit sponsors for sports teams. An important consideration, however, is whether that piece of kit would be worn by a child, as it is an offence from 12 November 2018 under the Act to (i) manufacture for sale, (ii) import for sale, or (iii) sell in the State, an article of clothing intended to be worn by a child, where the article promotes alcohol consumption or bears the name of an alcohol product or the trade mark, emblem, marketing image or logo, by reference to which an alcohol product is marketed or sold13.
As such, what may be perceived as a loophole for alcohol sponsorship is closed by the risk of the kit unintentionally being sold to a child. It is likely that kit sponsorship is more appropriately seen as to allow for foreign teams to play and fans to travel to Ireland without running the risk of falling foul of the Act just by showing up at the event.
How does this compare with the longstanding French alcohol advertising laws?
In 1991, France adopted Loi Evin (Evin's Law – named after the then health minister Claude Evin) in an attempt to curb excessive alcohol consumption. The Loi Evin prohibits the advertising of alcohol on television, at festivals, in cinemas and as sponsorship. Advertisements relating to alcohol are required to include a health warning disclaimer and can only consist of factual information about the product while other marketing techniques (e.g. associating drinking alcohol with pleasure or success) are prohibited.14 During the sponsorship of what was then the Heineken Cup (now the European Champions Cup), the event was referred to as the H Cup in France. A similar approach in France is likely from Guinness for the Six Nations Championship. Similarly, when sports teams or sportspersons who are sponsored by alcohol companies compete within France they are not permitted to bear the logos of those sponsors on their playing kit.
As noted above, sponsorship of adult sporting events will not be prohibited pursuant to the Act meaning that the Irish legislation is not quite as restrictive as Loi Evin. Below is a summary of the similarities and differences between the Act and Loi Evin:
| | | |
| --- | --- | --- |
| Measure | Loi Evin | The Irish Act |
| Sponsorship of Sporting Events | Complete ban | Only events where the majority of those taking part are children |
| Advertising at Sporting Events | Complete ban | Complete ban |
| Television Advertising | Previously a complete ban but now exemptions for regional or cultural drinks | Banned from 3am to 9pm |
| Radio Advertising | Previously a complete ban but now exemptions for regional or cultural drinks and late night slots on radio | Banned from midnight to 10am and 3pm to midnight on weekdays |
What could this mean for sports sponsorship in Ireland?
In 2013, 49% of members of the Vintners Federation of Ireland were recorded as sponsoring local sports teams and 10% of all horse racing sponsorship came from alcohol brands15. In the same year sponsorship by alcohol brands was worth over €9 million to the Irish Rugby Football Union (IRFU) and made up "a significant portion" of the Football Association of Ireland's total €6 million16 sponsorship pool. Major sporting events such as the Guinness Pro 14 Series and the Heineken Champions Cup may now have to rethink their sponsorship strategies in Ireland to comply with the new legislation.
This legislation has come as no surprise to the horse racing industry in Ireland. Unibet took over from Hennessy as the title sponsors of the former Hennessy Irish Gold Cup in 2017. Similarly the Ryanair Gold Cup has replaced the Powers Gold Cup at Fairyhouse since 2015. The legislation will force brands to become more creative. Guinness has continued to revitalise its "Made of More" activation campaign over the last six years to promote their brand without having direct sponsorship on or during sporting events. In June 2018, Guinness launched their "Bound Together" campaign in association with the GAA to celebrate the Irish GAA community with integrated media campaigns.
Pre-emption of this legislation may have been the catalyst for new sponsorship deals seeking to fill the void to be left by alcohol brands exiting their sponsorship posts. Airlines, financial institutions, sports brands, insurance brands, technology companies and supermarkets make up 80% of the sponsors of the four most popular sports in Ireland - Gaelic football, hurling, rugby and soccer. This new legislation will likely put an end to "legacy" sponsorships and see more partnerships.
The table below summarises some of the key issues that stakeholders in sport will have to consider as the restrictions on alcohol advertising draw nearer:
Alcohol Sponsors

Governing Bodies and Event Organisers

Sporting Clubs

Alcohol businesses that engage in sponsoring sporting events will have to assess if the benefit to their organisations associated with the sponsorship continues to be worthwhile following the introduction of the Act.

Sponsors may decide to move away from sport towards the music, arts and entertainments industries.

Alcohol sponsorship currently plays a key role for a number of high profile sporting events.

Governing bodies and event organisers will have to consider alternative sponsors (as the horseracing industry has been demonstrating).

Event organisers must consider how existing sponsorship deals that run past the implementation date (such as the sponsorship of the Six Nations by Guinness) will be addressed.

As noted above, alcohol sponsorship provides a substantial amount of revenue to participating sporting bodies.

Clubs and other participating bodies need to assess their reliance on this income and plan for a future with alcohol sponsorship.

Participating bodies will also have to assess their commercial policy in relation to any merchandise they currently sell that bears sponsorship from alcohol businesses.
The impact of Brexit
Ireland and the UK have a number of shared interests in the sporting world. There are strong links between the UK and Ireland in sports such as horse racing, rugby, golf and soccer. This may lead to different regulatory requirements for teams within the same league or teams that span both jurisdictions. For instance, the IRFU may find itself in a situation where alcohol sponsorship in banned in Ireland while it is not banned in Northern Ireland creating a clear separation in how it can market to supporters of one team. Competitions like the Pro 14 span Ireland, Scotland, Wales, Italy and South Africa with Guinness as the current title sponsor. The GAA would be in a similar position as most of its competitions span the entire island of Ireland.
The authors would like to extend thanks to Eoghan Clogher (Associate - Technology and Innovation) and Orlaith Cullen (Intern) for their contributions to this article.
Related Articles
Author

Colin Kavanagh, Partner
Colin is a Partner in the Corporate & Commercial Department of Arthur Cox, heads the firm's Media and Entertainment Group and is a member of the firm's Sports Group. Colin advises the sectors on a wide range of commercial, media rights, sponsorship, advertising, promotional, intellectual property and broadcasting related issues.
Phone: +353 1 – 920 1196
This email address is being protected from spambots. You need JavaScript enabled to view it.

Christopher O'Connor, Associate
Chris is an Associate in the Corporate Department of Arthur Cox and a member of the firm's Sports Group. Chris advises on a variety of sports-related matters for governing bodies, sponsors, athletes and event organisers.
Phone: +353 1 – 920 1338
This email address is being protected from spambots. You need JavaScript enabled to view it.