Betting in football – Was The FA's decision on Joey Barton a fair one?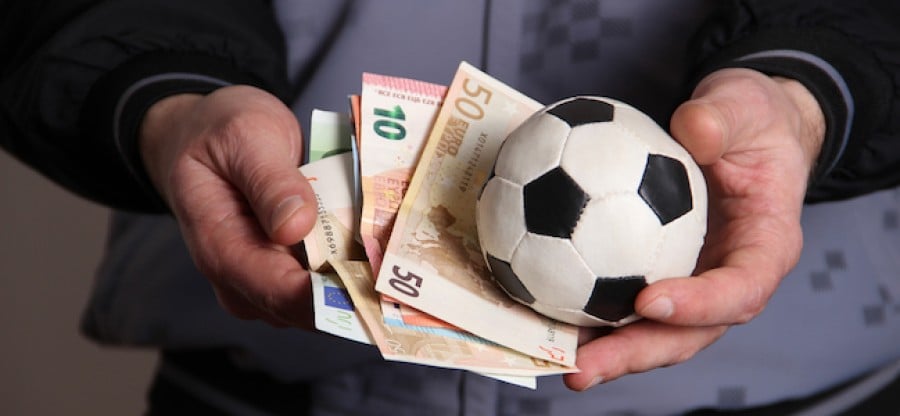 Wednesday, 17 May 2017 By Philip Hutchinson, Tiran Gunawardena

Burnley FC midfielder Joey Barton is the latest high profile footballer to be sanctioned by The Football Association ("The FA") under its Rules and Regulations ("FA Rules") relating to betting. Barton, who was charged with having placed 1,260 bets on football matches between March 2006 and May 2013, has been given an 18 month ban from all football activities by The FA and fined £30,000.[1]

This ban (subject to any successful appeal) means that Barton cannot play football (which includes training and appearing in reserve team matches) until he is 36 years old, casting doubts over whether his professional playing career is now at an end. Indeed, in a statement released by Mr Barton in the aftermath of The FA's decision, the player stated that the decision "effectively forces [him] into an early retirement from playing football." [2]

This article examines The FA's Rules on betting by football players and their application to Mr Barton's case. Was The FA's decision fair, too harsh, or too lenient? It also touches upon the uncomfortable interplay that exists between cases like Mr Barton's and the modern-day relationship that football has with betting companies. Specifically, it looks at:
The FA Rules on betting by players


Educational awareness on betting in football


The bets placed by Mr Barton


The length of ban for breaching The FA Rules – what is proportionate?


The Commission's approach to Mr Barton's sanction


Mr Barton's "personal circumstances"


Comparison to other similar cases


Comment
Already a member? Sign in
Get access to all of the expert analysis and commentary at LawInSport including articles, webinars, conference videos and podcast transcripts. Find out more here.
Related Articles
Written by
Phil is a Senior Associate at Mills & Reeve specialising in sports litigation and sports regulatory matters, with a particular focus on the football industry. Phil has worked on a number of high profile integrity/match fixing and doping cases across a variety of sports and also regularly advises football clubs, agents and players on transfers, most notably where work permits are required.
This email address is being protected from spambots. You need JavaScript enabled to view it.
Tiran Gunawardena is a Principal Associate (Australian Qualified) in the London sports law team at Mills & Reeve LLP. Tiran was selected by Who's Who Legal: Sports and Entertainment as a leading sports lawyer in the UK in 2020, 2019 and 2018. Tiran is a regulatory sports lawyer specialising in international and domestic sports arbitration, with significant experience with proceedings before the Court of Arbitration for Sport (CAS) and regulatory matters in sport. He is dual qualified as an Australian solicitor and chartered accountant, and holds a Master in International Sports Law from ISDE (Madrid). Tiran is on the Arbitral Board and Disciplinary Committee of the UCI, and is on the Formula One Cost Cap Adjudication Panel. Tiran is also an England Boxing and British Gymnastics Disciplinary Panel member. Prior to working at Mills & Reeve, Tiran spent almost 4 years working in the Corporate Tax and M&A team at PwC Sydney.
This email address is being protected from spambots. You need JavaScript enabled to view it.