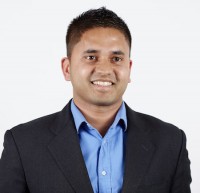 Tiran Gunawardena
Tiran Gunawardena is a Senior Associate (Australian Qualified) in the London sports law team at Mills & Reeve LLP.
Tiran was selected by Who's Who Legal: Sports and Entertainment as a leading sports lawyer in the UK in 2018 and 2019.Tiran specialises in international and domestic sports arbitration, with significant experience with proceedings before the Court of Arbitration for Sport (CAS) and regulatory matters in sport. He is dual qualified as an Australian solicitor and chartered accountant, and holds a Master in International Sports Law from ISDE (Madrid). Tiran is also an England Boxing and British Gymnastics Disciplinary Panel member.
Prior to working at Mills & Reeve, Tiran spent almost 4 years working in the Corporate Tax and M&A team at PwC Sydney.
Twitter: @Tiran_G
This email address is being protected from spambots. You need JavaScript enabled to view it.
---