A guide to the Sport Dispute Resolution Centre of Canada – the primary appeals body for amateur sports
Published 02 July 2019 By: Jay Kim, David Spears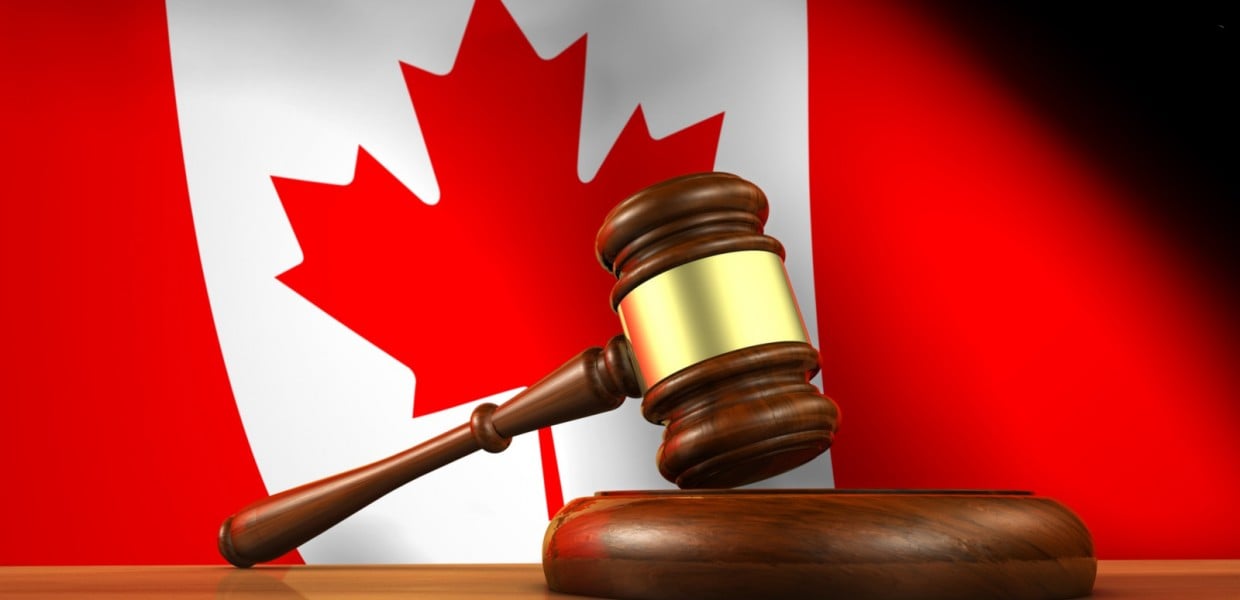 This article examines the dispute resolution process for amateur sports in Canada. Specifically, it looks at the role of the main appeals body, the Sport Dispute Resolution Centre of Canada (SDRCC),1 examining:
It's history and legislative roots

How the SDRCC operates today

The use of the SDRCC during the 2018 PyeongChang Winter Olympic Games;

Parties' use of non-SDRCC legal forums

The future
History and establishment
Canada is home to 58 different Sports Governing Bodies (SGBs), also known as National Sport Organizations, the national governing bodies for any given sport in Canada, ranging from non-Olympic sports such as broomball2, to Hockey Canada which oversees our national pastime, from grassroots to Olympic Teams, with 626,090 registered athletes nationwide.
While each SGB has its own unique take on how to best develop elite Canadian athletes and coaches, one common element is that all SGBs must have discipline and appeal procedures in place that include access to a dispute resolution process through the Sport Dispute Resolution Centre of Canada (SDRCC).3 Providing access to the SDRCC remains a condition of receiving funding through the Government of Canada's Sport Support Program. 4
Though the SDRCC is now an integral part of the Canadian sports legal landscape, it is only celebrating its 15th birthday in 2019. In the 1990s, the amateur sport community in Canada recognized the need for participants of sport to have recourse to a third party alternative dispute resolution mechanism should any disputes arise.5 In January 2000, the Canadian Secretary of State for Amateur Sport, the Honourable Denis Coderre, created a working group composed of various members of the Canadian sports community, and tasked them with the responsibility of developing an alternative dispute resolution system that the Canadian amateur sporting community could easily, quickly, and inexpensively access.6 Mr. Coderre later became the mayor of the City of Montreal, and remains an active participant in bringing back professional baseball to Montreal7; however, his tenure as the Secretary of State ended up having a tremendous impact on Canadian amateur sports, with the working group eventually recommending the establishment of a national sports dispute prevention and resolution program.
Approximately three years later, the Liberal Party of Canada enacted Bill C-12 – An Act to Promote Physical Activity and Sport.8 The Act received Royal Assent on March 19, 2003 and set out governmental policies for sport dispute resolution. It established the SDRCC, an independent organization, funded by the Government of Canada, through Sport Canada, a branch of the federal Department of Canadian Heritage.
The Physical Activity and Sport Act, SC 20039, states that the SDRCC is to provide alternative dispute resolution services for "sport disputes", which includes disputes among sport organizations and disputes between a sport organization and persons affiliated with it, including its members. The SDRCC is also the designated doping tribunal in accordance with the Canadian Anti-Doping Program (CADP)10, a policy document implemented by the Canadian Centre for Ethics in Sport to comply with the World Anti-Doping Code11 of the World Anti-Doping Agency. The two most common types of disputes heard by the SDRCC remain team selection disputes and doping cases.12
How the SDRCC operates today
Many SGBs' appeals policies13 and the Canadian Sport Dispute Resolution Code14 – the document which outlines all procedural rules under which disputes are to be submitted to the SDRCC – provide that as soon as a party exhausts a SGB's internal process of appeal, the parties then have right of appeal to the SDRCC. The presence of the SDRCC is particularly beneficial to amateur athletes who, instead of having to resort to filing a claim with a back-logged civil court system, they can make use of a dispute resolution mechanism which focuses on being quick (on average, it takes 38 days for a decision to be rendered after a case is filed with the SDRCC)15, cost-effective (athletes may incur legal fees, but not substantial costs relating to arbitration/mediation, and cost awards against unsuccessful athletes are exceedingly rare16), and a forum that is specifically geared towards resolving sports law disputes. To cater to parties who may be located across multiple time zones and are thousands of kilometres apart, the SDRCC typically holds its hearings by teleconference – a feature that is rather unique within the Canadian legal landscape.
In addition to providing speedy arbitration services, the SDRCC, through literature and during its annual Public Meetings, has been aggressively promoting17 its early resolution facilitation (ERF)18 and mediation services in recent years. ERF is a mediation process that is intended to take place before an internal appeal is conducted by the SGB. During this process, neutral third party assists parties to either resolve their dispute or to come to an understanding on the issues to be decided. Certain SGBs have included ERF provisions within their appeals policies19 – the SDRCC offers ERF services at no cost to SGBs. While SDRCC arbitrations are less costly and take less time than taking a case to trial within the Canadian civil court system, as with any adjudication, there still exists a much higher likelihood of damaging relationships between athletes and SGBs. In fact, there have been numerous instances during the last few Olympic periods of athletes choosing to speak to the press following the rendering of a SDRCC arbitration decision, candidly discussing the frustrations of not being selected to an Olympic team, and then having an arbitrator confirm the SGB's decision.20
While it is not due to a lack of effort on the SDRCC's part, it appears that ERF and mediation is not viewed as a legitimate option to resolve certain types of sports disputes, such as selection disputes. In 2017-18, only six requests for ERF were received by the SDRCC, and of the six, only two cases were settled through the ERF process.21 Reaching a middle ground in discipline cases and carding cases is not overly difficult; however, resolving selection disputes (which outcomes tend to be viewed as binary in nature) through non-arbitration mechanisms requires a heavy dose of creativity and parties' willingness to compromise during an emotion-filled process, rather than using ERF/mediation as a delay tactic. Even in that area there remains some hope with respect to the SDRCC's ERF/mediation processes going forward – five selection disputes were settled prior to arbitration in 2017/1822, an increase from a single selection dispute being settled prior to arbitration in 2016/17.23
The use of the SDRCC during the 2018 PyeongChang Winter Olympic Games
Between April 1, 2017 to March 31, 2018, 67 cases were filed with the SDRCC. Mediation was successful in resolving some disputes, while sixteen cases were heard by an arbitrator within the context of a binding arbitration. Five cases related to the selection of Canadian athletes to the 2018 PyeongChang Winter Olympic Games.24
Interestingly, only one selection case relating to the 2018 Winter Olympics resulted in a successful appeal for an athlete, following arbitration. SDRCC Case No. 18-034425 involved William Dutton, a men's 500m and 1000m speed skater who had competed in the 2014 Winter Olympics but was not selected to the 2018 Canadian Olympic Team. While SDRCC arbitrators generally only interfere with a SGB's team selection in circumstances where the selection was "so tainted or so manifestly wrong that it would be unjust to stand"26, Arbitrator David Bennett allowed this appeal and ordered Speed Skating Canada to reconsider its selection decision. The SGB was found to have made procedural errors during the selection process – it deliberately chose to maintain its selection criteria, requiring Mr. Dutton to rank in the top 16 of the International Skating Union rankings to be eligible for selection, without disclosing any rationale as to why it was using a ranking system that included Russian athletes who were banned from the 2018 Winter Olympics for doping. Mr. Dutton had been ranked 18th as per the International Skating Union rankings; however, without taking into account two banned Russian athletes who ranked in the top 16, Mr. Dutton would have been exactly 16th in the rankings.
While the athlete did not end up going to Pyeongchang following the SGB's reconsideration of its selection decision, this SDRCC case shows some flexibility of SDRCC arbitrators who are more than willing to take into account unprecedented external situations when deciding whether or not a SGB's internal selection decision was reasonable.
Parties' use of non-SDRCC legal forums
Generally speaking, a decision of the SDRCC can be appealed to the Court of Arbitration for Sport (CAS)27, based out of Switzerland. However, some parties have attempted to bring judicial applications to domestic civil courts following an unfavourable decision being rendered by a SDRCC arbitrator. As the Canadian Sport Dispute Resolution Code at section 6.24 provides that the applicable law for SDRCC Arbitrations shall be law of the Province of Ontario, and the arbitration legislation in place in Ontario shall be the law of SDRCC Arbitrations, applications for judicial review are brought in the Province of Ontario.
In Adams v. Canada, 2011 ONSC 32528, the applicant athlete brought an application for judicial review, after the SDRCC doping tribunal arbitrator found a violation and banned the athlete from competitive athletics for two years. During the SDRCC hearing29, the athlete unsuccessfully argued that the Canadian Centre for Ethics in Sport had violated his rights under the Canadian Charter of Rights and Freedoms30 and human rights legislation by failing to ensure that a sterile catheter was used for his urine collection after his races. The athlete then successfully appealed to the CAS. The CAS found that the adverse analytical finding was a result of Adam's use of an unclean catheter and not because he had prohibited substance in his system; as a result, his ineligibility from competition was set aside. In its decision, the CAS ruled that the Ontario Human Rights Code31, while potentially applicable to Adam's situation, had not been breached.
Adams then brought an Application for judicial review against the Attorney General for Canada and the Canadian Centre for Ethics in Sport, seeking an order that his Charter and human rights were infringed, that he was entitled to damages with respect to the infringement, that the CAS decision should be set aside on the issue of the applicability of the Charter and the Human Rights Code, and for a declaration that the CADP ought to be subject to the Charter. He also brought a civil action in the Ontario Superior Court of Justice on the same facts.
The Divisional Court held that the SDRCC Doping Tribunal arbitrator and the members of the CAS arbitration had been selected by the parties in the manner provided for in the agreement between the athlete and Athletics Canada, and that the Divisional Court does not intervene in private contract arbitrations, such as the CAS arbitration. It concluded that it had no jurisdiction to grant any of the relief claimed by the athlete.
One case in which an applicant did succeed in having parts of a SDRCC arbitrator's decision set aside was Cricket Canada v Bilal Syed, 2017 ONSC 330132. This case involved a SGB governance issue with respect to electing new directors. The SDRCC was to determine whether an individual, Mr. Bilal Syed, had the right to participate in a SGB's Board of Directors election. The SDRCC arbitrator made nine awards following a lengthy hearing, and directed that the SGB hold a fresh Board of Directors election, as he found certain improprieties with the election process.
The SGB brought an application under section 46 of the Ontario Arbitration Act, 199133, which provides that a civil court can set aside an arbitration award if the award contains a decision on a matter that is beyond the scope of the arbitration agreement. As the parties did not execute a formal arbitration agreement, the Court analyzed relevant sections of the Canadian Sport Dispute Resolution Code, which provides that SDRCC arbitrations are only to consider matters "affecting the participation of a Person in a sport program or a sport organization." The SGB argued that the parties had not submitted to arbitration the issue of whether the general By-laws and policies of the SGB itself should be amended – which the court accepted. The Court held that the SDRCC arbitrator erred in creating jurisdiction for himself to dictate future SGB policies and internal governance requirements and determined that his decisions were outside of the arbitration agreement.
Looking ahead – the Investigations Unit
As much public attention has been paid recently to allegations of harassment and abuse in the Canadian sport system34, the federal Canadian government and the SDRCC itself are moving fast to try and protect all participants in Canadian sport from such risks. The SDRCC has now moved beyond offering simple mediation and arbitration to parties involved in amateur sport, establishing an Investigation Unit of qualified and independent investigators to assist federally-funded sport organizations in handling complaints and allegation35, and launching a national toll-free sport helpline to offer assistance to victims or witnesses of harassment, abuse or discrimination.36
However, there does exist criticism with respect to the SDRCC's initiatives on harassment and abuse in sport. Politicians, such as Cheryl Hardcastle, the Member of Parliament for Windsor-Tecumseh, have cast doubts on the future success of the Investigation Unit program – currently the harassed athlete has no input into who the investigator will be, while the SGB has total control and pays for the investigator.37 During a June 2019 parliamentary session, she instead advocated for an alternative program in which the SDRCC would help to choose, and would pay for, the investigation team.38 While the SDRCC to date has only a single arbitration decision with respect to issues of harassment in amateur sport39, Canadian athletes, SGBs, and legal professionals alike will watch with interest as to whether an increasing amount of harassment-related disputes will be brought to the SDRCC in the near future.
Related Articles
Author
Lawyer, Wyllie Spears
A former sports journalist, Jay Kim is a labour and employment lawyer who represents organizations in labour relations matters and employment matters. He also has an expanding practice in Sports Law and provides legal advice to Provincial and National Sports Organizations.
This email address is being protected from spambots. You need JavaScript enabled to view it.
Partner, Wyllie Spears
A former Olympic athlete, David Spears has focused on labour, employment and administrative law since he was called to the bar over 10 years ago. In addition, David has an expanding practice in Sports Law.
This email address is being protected from spambots. You need JavaScript enabled to view it.