Faces in the crowd: legal considerations for use of facial recognition technology at sports arenas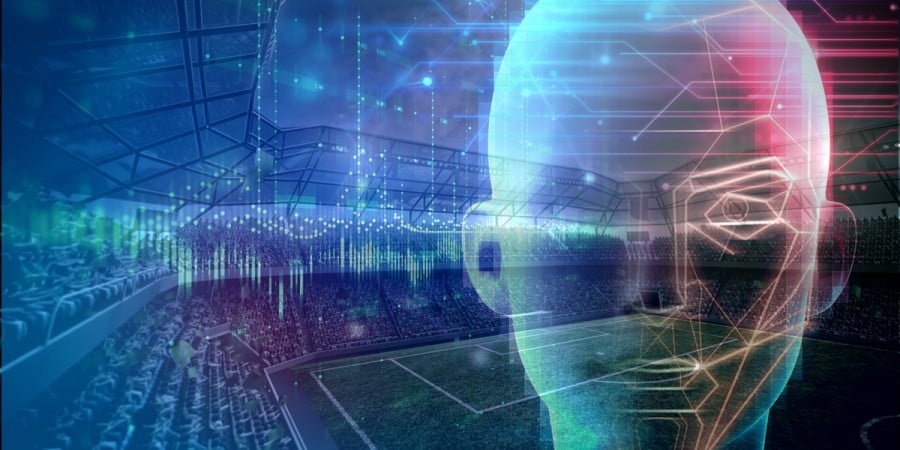 Tuesday, 28 April 2020 By Richard L. Brand, Eva Pulliam

This article was first published on 29 August 2018 and last updated on 28 April 2020.

Facial recognition technology is being employed in increasingly creative ways to analyze crowd demographics and improve the fan experience by providing useful data to help inform a variety of venue decisions, including what music to play, the types of ads to display, and the particular pre-game, half-time and post-game activities which the spectators would be most excited to see. As new reports of violence and crimes at large venues become more commonplace, operators of sports and entertainment venues around the United States are increasingly considering the use of facial recognition technology1 to help protect their employees, guests, performers, and athletes as well as to assist law enforcement in those egregious cases where facial recognition technology may be useful in identifying responsible individuals.

Facial recognition technology uses several key points on faces to recognize individuals based upon certain identifying features. Although the business case for employing these techniques is strong (and becomes stronger with each technological innovation), venue operators need to consider the legal implications and requirements applicable to the use of this technology – in particular with respect to the myriad laws governing the collection of facial images. These laws are both in the US and abroad although the focus of this article is primarily on US law.

This article considers the advantages of the technology and some of the key legal considerations associated with its use. In the end, as with most decisions, there is a balancing test that must be applied before the decision to employ the technology is made. Specifically, it looks at:
The advantages of venue operators using facial recognition technology
Potential challenges in using facial recognition technology:

Is the technology advanced (and reliable) enough to be worth using?
How can the user ensure that the use of facial recognition technology will fit within state laws and what must be done to ensure the proper giving of notice and obtaining consent?
How can the user ensure adequate security of the data.

Litigation risk
Balancing the benefits and legal concerns
Existing and emerging U.S. federal and state legislation on facial recognition technology
Continue reading this article...
Already a member? Sign in
Get access to all of the expert analysis and commentary at LawInSport including articles, webinars, conference videos and podcast transcripts. Find out more here.
Related Articles
Written by

Rich Brand is the Managing Partner of the San Francisco Office of Arent Fox LLP, and the Chair of the Sports Practice Group. Rich's sports law practice focuses on naming rights, sponsorships, media rights, acquisitions of professional sports franchises, arena/stadium licenses, executive contracts, concession agreements, suite and club seat licenses, and financings for teams and facilities. Rich has represented numerous professional teams, including the Atlanta Hawks, Brooklyn Nets, Charlotte Hornets, Cleveland Cavaliers, DC United, Inter Milan, Los Angeles Galaxy, Los Angeles Kings, Los Angeles Lakers, Los Angeles Rams, Madison Square Garden Company (the owner of the New York Knicks and New York Rangers), Memphis Grizzlies, Miami Dolphins, Miami Heat, New York Jets, Oklahoma Thunder, Phoenix Suns, Portland Trailblazers, San Antonio Spurs, San Francisco 49ers, Seattle Seahawks, Washington Capitals, and the Washington Wizards. Recent examples of Rich's experience include representing the University of Southern California and Fox Sports in a naming rights transaction with United Airlines, the Seattle Seahawks in a naming rights transaction with CenturyLink, the Miami Dolphins in a stadium naming rights transaction with Hard Rock, the Los Angeles Lakers in a naming rights and health provider rights deal with UCLA Health, Brooklyn Sports & Entertainment in an arena naming rights transaction with New York Community Bank, Inova Health System in a training center naming rights transaction with the Washington Redskins, and the Brooklyn Nets in a media rights agreement with YES Network. In one of the more prominent recent non-sports naming rights agreements, Rich represented the Transbay Joint Powers Authority in San Francisco in a transit center naming rights transaction with Salesforce.
Eva Pulliam is a senior associate at Arent Fox where she concentrates her practice in the areas of data privacy & security, advertising and marketing, e-commerce, and intellectual property. As a member of Arent Fox's Advertising team, Eva reviews advertising materials and advises clients on federal and state laws, including unfair and deceptive trade practice regulations enforced by the Federal Trade Commission (FTC) as well as FTC guidance related to green marketing, e-mail marketing, and telemarketing. Eva also has experience drafting and reviewing promotion rules for contests and sweepstakes, as well as assisting clients with prize fulfillment and other aspects of client promotions. She currently reviews sweeps and promotions for sports teams and arenas and also advises on the privacy and advertising aspects of sports licensing deals. Some of Eva's other notable experience is in the area of online gaming and lottery regulations.