Seven tips for sports organisations to keep safeguarding at the top of the board agenda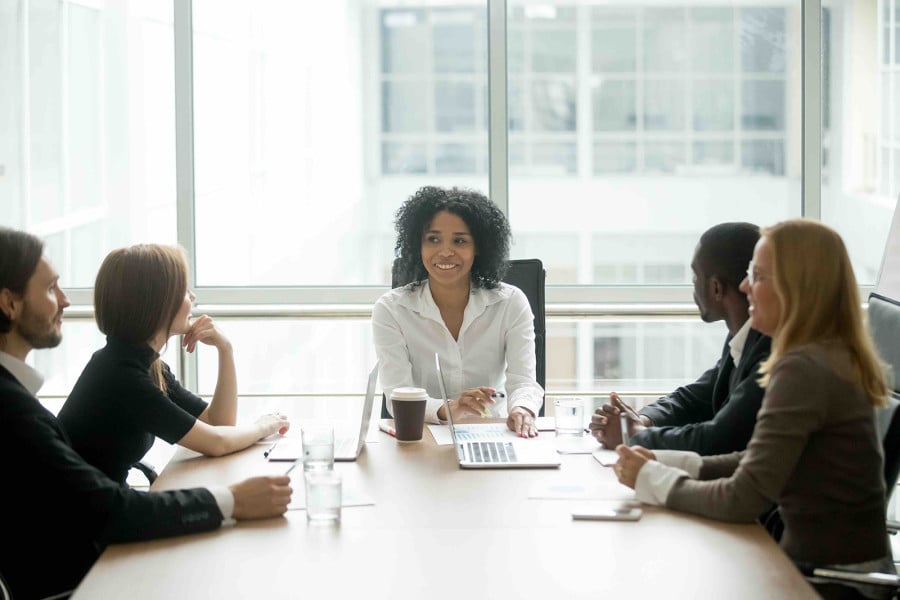 Tuesday, 08 December 2020 By Katie Fudakowski, Sophia Coles

Abuse cases in sport are all too common of late. South African swimming is the latest to find itself embroiled in a scandal. Alan Fritz, the president of Swimming South Africa, and his fellow board member, Ron Andrews, were accused last month of failing to report abuse claims[1] to the police, as required under the country's sexual offences legislation.

In the UK, The Whyte Review[2], an independent investigation into allegations of bullying and abuse in British Gymnastics, is currently underway while allegations of widespread abuse[3] and sexual harassment in British professional wrestling has spurred a #SpeakingOut campaign - described as the wrestling industry's #MeToo moment.

An absence of organisational accountability fosters environments were allegations are minimised or overlooked or people do not feel confident voicing concerns. The Report[4] commissioned by the United States Olympic Committee (USOC) following the conviction of Larry Nassar in 2017 found that USOC outsourced "on the ground" child protection practices to National Governing Bodies. The USOC maintained minimal oversight and had peripheral involvement in safeguarding. This was an important factor in a constellation which enabled Larry Nassar's abuse. The Nasser scandal accelerated work around the SafeSport program, developed – in part - to respond to safeguarding weaknesses identified by USOC in several National Governing Bodies.

There are, as with the cases cited above, often common themes across different sports and regions as well as differences in how safeguarding is understood and prioritised. Barriers (though not insurmountable) to safeguarding on a global stage undoubtedly exist and include for example, a lack of adequate resource allocation, different cultural norms and attitudes and problems around harmonisation. However, achieving a consistent approach to safeguarding in sport at the international level is an important goal.

Sports organisations must embed a strong safeguarding culture in all that they do – sending a clear message that safeguarding athletes is a top priority, abusive behaviour will not be tolerated, those who come forward with concerns will be supported and allegations properly investigated.

To be effective, such a message must come from the top, emanating in the boardroom before resonating down to all levels of the organisation. This means senior leadership taking an active interest in shaping a child safe environment. They must take a proactive approach, led by example, collaborate with organisations with subject expertise, and remove taboos by talking publicly.

This article aims to give sports organisations tips on how to put and keep safeguarding at the top of the board's agenda.
Already a member? Sign in
Get access to all of the expert analysis and commentary at LawInSport including articles, webinars, conference videos and podcast transcripts. Find out more here.
Related Articles
Written by

Katie is a partner at Farrer & Co. She is a practising barrister with a decade of litigation experience in employment and safeguarding law built up while a tenant of Old Square Chambers. Katie believes in empowering her clients to take the right as well as legal course of action and she is valued her for her ability to cut through to the key issues and grasp the nettle with decisive and clear advice.

Her work as an independent investigator of safeguarding failures at major independent schools, international charities and sports organisations makes her ideally suited to guide clients through every step of safeguarding investigations, whether involving current or historic allegations and the associated engagement with the statutory agencies and regulators.
This email address is being protected from spambots. You need JavaScript enabled to view it.
Sophia is an associate at Farrer & Co working in the firm's employment team and is a member of the firm's Safeguarding Unit. She specialises in all aspects of contentious and non-contentious employment matters, advising both employees and employers. She also advises educational institutions, sports bodies and charities on safeguarding matters, which commonly involve liaison with statutory agencies and regulators.
This email address is being protected from spambots. You need JavaScript enabled to view it.