Sports Disputes And Disciplinary Procedures - Annual Review 2022/23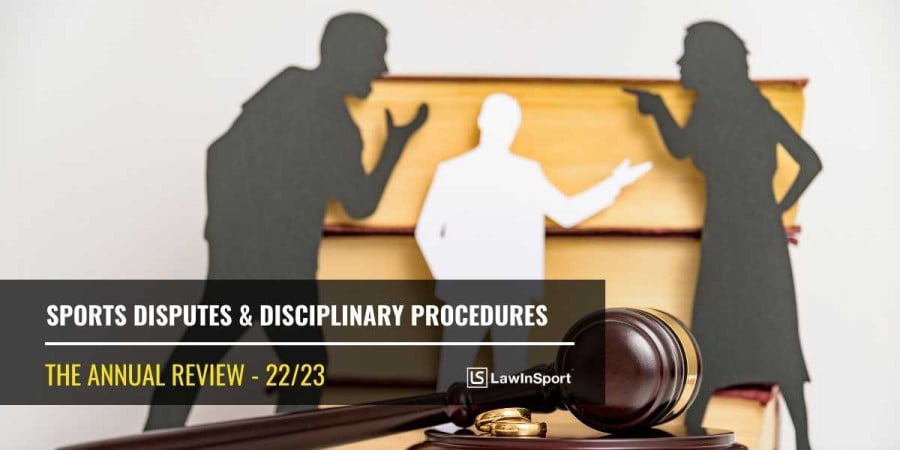 Thursday, 02 March 2023 By Carol Couse, Rustam Sethna

2022 marked a return to normalcy (for the most part) post-covid. For the sports industry, that meant events taking place as originally scheduled, packed stadiums and in some instances, spending and investment back to, if not higher than, pre-covid levels[1].

More specifically, in the sports regulatory space, 2022 brought into focus:
The role of international sports federations in international diplomacy, in the context of the Ukraine war and the 2022 FIFA World Cup; reminding us that sports and politics do in fact mix;
The increasingly common threat of breakaway competitions with the Saudi-backed LIV Golf launching alongside the PGA Tour in the aftermath of the European Super League saga. Other emerging disciplines such as padel appeared to successfully retain its autonomy from closest cousins – tennis; and
The implementation of a number of regulatory changes in football, but most importantly, the FIFA Football Agent Regulations.
For this year's chapter of the LawInSport Annual Review 2022/23, the authors will look at a cross-section of disputes and interesting issues that arose over the year and what lies ahead. Broadly, they can be grouped as follows:
Disputes from the 2022 Beijing Winter Olympic Games;
The impact of the Russia-Ukraine war;
The conclusion of drawn-out disputes in football, judo, rugby and sailing;
Restructuring sports – LIV golf, padel and the European Super League;
Important regulatory updates and changes; and
Thoughts on what lies ahead.
Already a member? Sign in
Get access to all of the expert analysis and commentary at LawInSport including articles, webinars, conference videos and podcast transcripts. Find out more here.
Related Articles
Written by
Carol is a Partner in the sports team at Mills & Reeve LLP , with extensive in-house and in private practice experience of dealing with sports regulatory matters, whether contentious or non-contentious, including in respect of all legal issues pertaining to football. She has represented clients before dispute resolution and disciplinary bodies of the Premier League, The FA, UEFA, FIFA and the CAS.
As a Spanish speaker, Carol frequently advises top athletes, agents, and clubs in Spain and Latin America. Carol is regularly invited to lecture at universities and conferences all over the world, publishes articles on a wide variety of sport-related matters, and often provides comments and analysis on legal issues in sport for the BBC, the Times, the Guardian, the New York Times, Sky Sports, ESPN and others.
This email address is being protected from spambots. You need JavaScript enabled to view it.

Rustam is an Associate on the sports law team at Mills & Reeve LLP, focusing on sports disputes and regulatory matters. He holds a master's in International Sports Law from ISDE (Madrid) and is also a member of the Disciplinary Panel at England Boxing and the Anti-Doping Committee at the International Mixed Martial Arts Federation.
This email address is being protected from spambots. You need JavaScript enabled to view it.