An Introduction To The Annual Review On Sports Dispute Resolution In China (2020)
Thursday, 21 January 2021 By Guo Cai

This is an introduction to Commercial Dispute Resolution in China: An Annual Review and Preview - by Jeff Benz & Guo Cai, published by Wolters Kluwer, 2020. The Annual Review has been republished in full by LawInSport, and can be viewed here.
Overview and General Trend of Sports Law Development in China
In September 2020, the Annual Review on Sports Dispute Resolution in China (2020) was published, as the inaugural chapter dedicated to sport, of the Commercial Dispute Resolution in China: An Annual Review and Preview (hereinafter referred to as the "Annual Review") under the auspices of the Beijing Arbitration Commission / Beijing International Arbitration Centre (hereinafter referred to as "BAC/BIAC"). Since the Annual Review's inception in 2013, BAC/BIAC continuously updated foreign colleagues about the latest development of dispute resolution in China, notably by publishing the English version of the Annual Review and holding its signature event i.e., Annual Summit on Dispute Resolution in China over the past seven years. Over the years, BAC/BIAC's Annual Review series has been increasingly recognised across the globe, as the guidebook for dispute resolution in China, and a window for the international community to learn about China's arbitration developments. At domestic level, the project goes hand in hand with the internationalisation of the nation's burgeoning dispute resolution industry.
Already a member? Sign in
Get access to all of the expert analysis and commentary at LawInSport including articles, webinars, conference videos and podcast transcripts. Find out more here.
Related Articles
Written by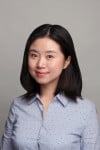 Ms. Guo Cai oversees the International Law and Sports Business practice, Jin Mao Law Firm, the first Chinese law firm to establish a practice dedicated to the sports industry. Ms. Cai graduated from Harvard Law School and China University of Political Science and Law. She also held an LLM in Human Rights (distinction) from the University of Hong Kong. Admitted to practice in China and the US (New York), Ms. Cai specializes in international dispute resolution and sports law, with the aspiration to grow with the Chinese sports industry and connect international best practice with sports in China.
This email address is being protected from spambots. You need JavaScript enabled to view it.