Why understanding diplomacy is the No.1 rule for navigating the Chinese sports market (a Chinese perspective on the Rockets/NBA fallout)
Published 21 October 2019 By: Guo Cai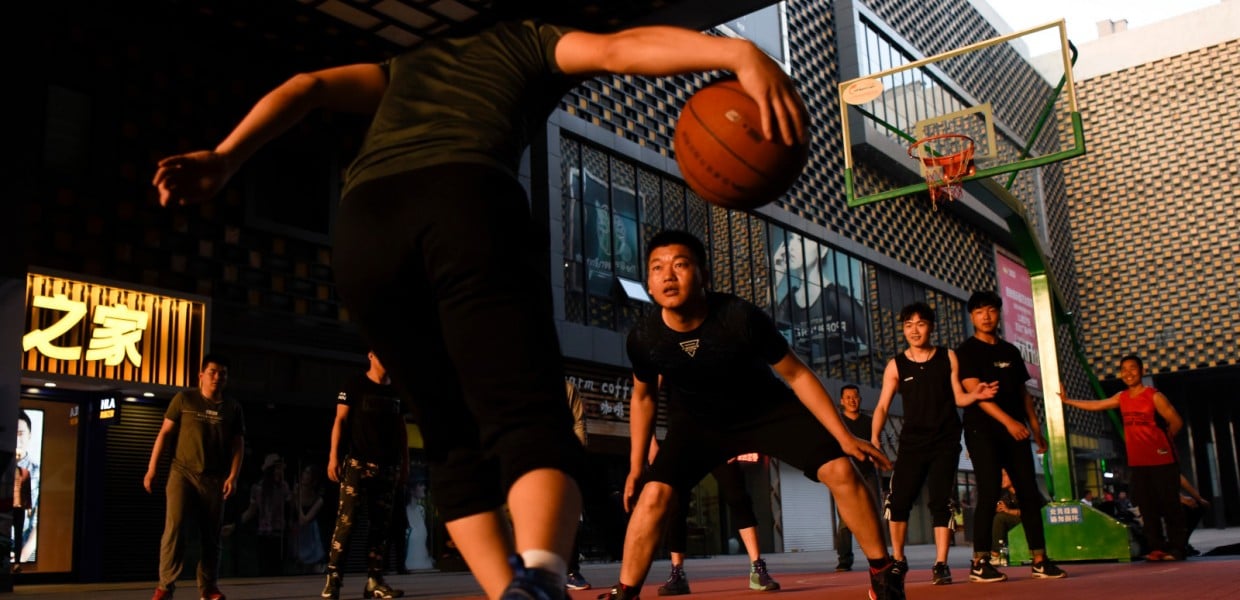 On 13 September 2019, the author was privileged to discuss the topic of sports diplomacy on a distinguished panel entitled "Diplomacy, Exploring the Relationship between Sports, Global Politics and the Law", at the 5th annual LawInSport Conference held in London. Though our time on the panel to dissect such a complex issue was limited, the author appreciated the opportunity to touch upon the pivotal role of diplomacy in shaping the sport sector in China, and why understanding sports diplomacy is the first rule of thumb for anyone interested in building healthy, sustainable presence in the Chinese sport market.
Using the NBA's recent fallout with China as an example, this article purports to elaborate on the issues touched upon on the panel (available for LawInSport Plus members to view here1). Specifically, it explains:
Why the Houston Rockets and NBA have faced public criticism in China;

The importance of diplomacy when navigating China's sports market; and

Key points for sports organisations and stakeholders when engaging with Chinese fans.
Why the Houston Rockets and NBA have faced criticism in China
Grasping the essence of sports diplomacy and its implications should perhaps be a key selection criterion for senior executives responsible for developing a sports brand in China. The controversy triggered by Daryl Morey, general manager of the Houston Rockets, following his expressions on Twitter in support of "Fight for Freedom, Stand with Hong Kong" provides an important example of this.2
A brief overview of events
On 4 October 2018, Mr Morey sent a Tweet from his personal Twitter account expressing support for the Hong Kong protestors. As has been well reported (and for reasons we'll explore below) Chinese fans were by and large outraged by Mr Morey's Tweets and many immediately boycotted the Rockets who have been their favourite NBA team since the time of Yao Ming (the current chair of the Chinese Basketball Association) who played for them as a centre for many years. The order of priorities among fans is simple: "we like basketball, but we are Chinese first and foremost", many commented.
The reaction among Chinese organisations has been equally condemning. The Chinese Basketball Association immediately issued a statement3 "in strong protest" of the Tweets and announced that it shall "suspend all cooperation and exchange with the Houston Rockets". China Central Television (CCTV), China's State Media, also expressed strong condemnation and decided to suspend the broadcasting of Rockets games. Tencent, the technology giant who has just struck a $1.5bn streaming right deal with the NBA, stated4 that its platform would no longer show Rockets games. Chinese sponsors of the Rockets also turned their back. Li-Ning (a sportswear brand), strongly condemning the incident, expressed "deepest indignation" and suspended all cooperation with the Rockets. Shanghai Pudong Development Bank (SPD Bank) Credit Card Centre "strongly protested" against Morey's erroneous comments and added that "our country's dignity is above anything; territory sovereignty is unchallengeable!"5
These statements and actions above were aimed at the Rockets alone. That all changed on 8 October, when Adam Silver, the NBA Commissioner, expressed the League's support for Morey "in terms of his ability to exercise his freedom of expression" 6. Silver was cautious with his personal take on Hong Kong, so it was hard to discern whether he agrees with Morey in substance on that position. However, the ambiguity was taken by the Chinese people as equivalent of Silver (representing the NBA) supporting Morey's position in substance, which immediately threw the NBA into hot water too. Fans expressed their disappointment and their determination to sever attachment with the NBA. A number of actors/actresses cancelled their scheduled participation in NBA China Games and its related activities.
There was immediate speculation that NBA China Games in China would be cancelled, and broadcasting dropped. Soon after, CCTV announced (followed by Tencent) that it would indeed suspend the broadcasting of all NBA China Games (not just those played by Rockets) and reconsider any existing cooperation with the League7. On 9 October, Commissioner Silver arrived in Shanghai to negotiate with the Chinese parties. It was not until hours before the games were scheduled to start that it was announced that they would in fact go ahead, all be it with restrictions, representing "a retreat from the brink by both sides".8 The games were played without any Chinese broadcasters being present, and no teams or players were made available for after-game interviews, a major break from the NBA protocols.
Why are Chinese fans and organisations so upset?
From the author's perspective in Beijing, the first point to explain is that the prevailing public opinion here leaves no room for doubt or challenge that Hong Kong is a part of China. Accordingly, the Hong Kong protests are viewed by the people as a violent, separatist movement that challenges China's territorial sovereignty. And, in the matter of territory sovereignty and national dignity, Chinese people are united in line with the State position that sovereignty cannot be compromised. Ultimately, Mr. Morey's Tweet offended the bottom line of the Chinese people. Territorial sovereignty here is highly sensitive; in China it is considered a "third-rail issue" that foreign parties should refrain from touching if they want to engage in business.
But what about Mr. Morey's subsequent explanations? From the Chinese perspective, it is not relevant that Mr Morey was Tweeting from his own account, that he subsequently deleted the tweets, or that he stated that he was expressing personal views. For the Chinese public, it was simply unacceptable (boarding on devastating) that the General Manager of their favourite NBA Team would support the actions in Hong Kong. Mr Morey's subsequent explanation on Twitter9 was therefore widely interpreted to be cold and lacking in empathy for the degree of hurt that it had caused.
Finally, the sensitive timing of the Tweet also requires explanation. The Tweet was sent during the country's National Holiday when the entire nation was united and immersed in celebration and reflection of the 70th anniversary of the founding of the People's Republic of China. The elder generation of China has endured decades of extreme hardship and poverty through wartime and internal turmoil to get the nation to where it stands now. Mr Morey's tweet amidst the national celebrations were taken to challenge the Chinese people's sentiments during this sensitive time and were widely regarded as disrespectful at least.
Walking the diplomatic tightrope
Turning to Mr. Silver, his subsequent statements on behalf of the NBA were also badly received in China and evidently only escalated the situation. This is because, like Mr Morey's responses, his words were viewed by the public as lacking in empathy and understanding for what has caused the upset.
To explain this in more detail, in his first and second statements he made reference to freedom of speech, emphasising the fundamental values that have long defined the NBA. This felt to the Chinese public like an accusation that, by their reactions, they were challenging the NBA's value of freedom of speech. However, the fact is, most Chinese understand that Mr Morey, as an individual, can voice his position, including even a political position relating to China's territorial sovereignty. The difficulty of course lies in the fact that if he is seen to support what is viewed in China as separatist violence, then that deeply troubles the Chinese people, who in turn question his entitlement to represent an entity that has benefited enormously from the Chinese market. The broad sentiment in China asks why the Rockets should be entitled to continue reaping a commercial benefit when they are represented by someone who does not understand a fundamental Chinese value. It is seen as opportunist behaviour, to benefit from fans on one hand while simultaneously failing to respect a core national principle on the other. By framing his responses primarily around freedom of speech, Mr Silver demonstrated to the Chinese people that he fails to fully grasp this nuance; he could not 'walk the diplomatic tightrope', which would have required him to also show an appreciation of (and speak empathically towards) the real issue at the heart of the matter for the Chinese.
To many Chinese fans, the incident was a rude awakening to the fact that the teams or the League that they supported might not be as sincere as they claimed to be. The fans ultimately asked whether the teams they support, who actively play pre-season games in China, who warmly hold fan events, and who keenly sell commodities and merchandise in the market, really care about the supporting fans, or are they simply in it for commercial gain? For China's fans to discover that engagements are solely commercially oriented, and that the team and league representatives in fact hold little respect for one of their country's key values, felt exploitative and hurt them a lot.
It is important to stress that this article is not trying to analyse whether Mr. Morey's tweets and Mr. Silver's subsequent reactions are right or wrong. That is a near impossible task as different world views, beliefs and personalities have their own standards of what is right and wrong. Rather, the article is trying to explain why Mr. Morey and Mr. Silver's words have been received and interpreted in the way that they have, and to bring out some of the complexities behind the issue.
Understanding the importance of diplomacy when navigating the Chinese sports market
Taking a step back, what can sports organisations and business looking to engage with China learn from the "geopolitical crisis"10 ensnaring the Rockets and the NBA? The overwhelming point perhaps is that it offers a textbook illustration of the challenges the Chinese market presents and the hard reality of how diplomacy operates in the region. Until recently, the NBA's advance in China marked a successful path for foreign clubs, associations, leagues, agencies, and athletes. Now, perhaps, lessons can be gleaned from their sudden fall from grace.
The need for patience and persistence to be successful
When interacting with foreign colleagues and clients in the sport sector, the author can sense high expectations for the Chinese market, which is often viewed as being full of business opportunities. And why not? Chinese investment in European football clubs increasingly occupies the newspaper headlines (less so now, due to restrictions on outbound investment in sports and entertainment industry). Chinese brands become regular patrons in the sponsorship market, making high profile appearances in international events, be it the Olympics, FIFA World Cup or Wimbledon. The growing number of Chinese students who choose to study sport-related subjects overseas makes some people believe it is time to run various sports courses in China.
However, in the author's experience, it is not uncommon for someone to excitedly embark on their Chinese business strategy without thoroughly studying the market reality. Whenever I hear a client or colleague talk about their exciting plans for China, anticipating only success but not the challenges, I always raise a word of caution, suggesting that they cool off and analyse the market prospect more critically. Is this market really ready to consume the interest that is being proposed? When asked about the best advice for sports businesses who are planning a meaningful presence in China, the China head of a leading European football league said, "be prepared for a long-term investment, and be prepared for some suffering". The author fully subscribes to this advice, and I'm sure business professionals and agents who attend sports summits in China, make trips and meet with local partners would concur too. There is consensus that penetrating the Chinese sport market is no easy task.
A top down system: sport in China has always been intertwined with diplomacy
The reason behind this may be found in the current state of development of the sports market in China. The reality is that a large sector of it is not yet capable of being marketable commodity. Professional sport that is highly popular in the West such as rugby, baseball and cricket, to name just a few, has yet been embraced by the Chinese public. One of the main reasons for this is that sport in China has always been associated with diplomacy or used as a diplomatic tool. At the LawInSport Conference, the author explained two key points:
The focus and organisational structure of sport differs in China compared to the West. In the West, sport is woven into society either via its long standing amateur and community based roots in local leisure (especially in Europe) or via its consumer-orientated, market-based franchise approach, as seen in the US. By contrast, sport in China has always been associated with diplomacy, operating as a tool to reintegrate the Country with the international community post-war and encourage national spirit. Accordingly, government planning plays a heavy role in the Chinese sports sector, resulting in a top-down rather than bottom-up process when it comes to decision making and operations. Understanding how the Chinese sport market works (at least in its current manifestation) is the first crucial piece of know-how for any business that plans to engage the Chinese market.
With this in mind, businesses must be diplomatic when engaging with China. Foreign business needs to recognise the cultural and political differences between China and the West. Certain ways of conduct that are deemed acceptable in the West might be fundamentally damaging to relations in China; certain issues or positions are "taboos" that once touched can immediately burn bridges. So, knowledge and empathy are the keys.
Starting from the 1950s when the PRC was just founded, the new government launched football diplomacy (sending national or army football team to play against communist counterpart) and used football friendlies to pave way for state visits. In 1971, the well-known table tennis diplomacy happened by coincidence, and its success confirmed the enduring semi-official status of table tennis as China's "national ball", which still holds true to date: it is maybe acceptable nowadays if Team China fails to achieve good result in other sports, but not table tennis.
The 2008 Beijing Olympics was also considered and prepared as a huge international diplomatic event where China could announce to the world its rise as a world power. In this respect, the Chinese people were fully in line with the Chinese government, heart and soul, to associate the success of Beijing Olympics with national pride and international acknowledgement. Most western colleagues might find it difficult to understand how gratified the Chinese people felt in unity, when China won the bid to host the Olympics in 2008. People across the nation celebrated in joyful tears, and the author made a personal wish to study at a university in Beijing, simply to volunteer and be part of the game. The wish was realised and being part of the 2008 Beijing Olympics since had a lasting impact on the author and many of her peers to dedicate their career to the sport industry.
In summary, during the past 70 years since the founding of People's Republic of China in 1949, the new regime had urgent needs to connect, and reintegrate with the international community due to the domestic war, the cold war, and internal turmoil that isolated China for decades from the rest of the world. Sport proved to be an effective tool in those diplomatic initiatives – so it was embedded in Chinese politics as well as national mentality that sporting achievements showcase national strength, winning respect, as well as awakening the Chinese people's national pride and confidence to persist in their darkest hours. For example, in 1978 when the country just struggled out of a ten-year internal turmoil, the leader Deng Xiaoping organised football friendlies and managed to broadcast the world cup final for the first time to convey hopes to the Chinese people.11
With such close links between sport and national interests, the State took control of the Olympic sports to make sure that Chinese athletes thrive in the Olympics as well as international championships. Sport in China is therefore always organised top down rather than bottom up. Therefore, the idea of grassroots football is inherently adverse to how sport was traditionally perceived and operated in this country. I'm often asked why Chinese football has not achieved better results despite the huge levels of investment, and my answer is the absence of grassroots football. If most sports are state sponsored or state administered, how much space does it leave to the market? If the role of the market is limited in the Chinese sport sector, how big will consumers' appetite be for anything foreign or imported? The answer to these questions explains why some projects or ideas that are highly successfully in the West have stumbled in the Chinese market.
Key tips for sports organisation when engaging with Chinese people - being informed, empathetic and diplomatic
By highlighting the challenges and potential difficulties with the Chinese sports sector, the author by no means intends to discourage any initiatives or ambition to navigate the Chinese market. In fact, the market has huge potential, as is evidenced not only by the value of recent sponsorship and broadcasting deals, but also the series of state policy that consistently supports the sport industry's development.
On 10 August 2019, the State Council issued the latest state policy "Outline for Building a Leading Sports Nation"(《体育强国纲要》).12 The title of the document itself suggests the political and diplomatic importance of sport. In fact, the "five strategic missions" identified by the document include the plan to "energise the sport market", as well as "structure the sport diplomatic at new stage and enhance the international influence of Chinese sport, to serve the objective of "state diplomacy and one country, two systems".
Chinese fans are smart – by interaction they can detect whether a foreigner is sincere or not. Pretending to love the country and its people will not work here in long term. It will eventually be felt and reacted to. It is this author's humble proposition that any sports business seeking to establish long-term, meaningful engagement with the Chinese marketplace ensures that it selects the right personnel to lead the process. This article seeks to convey the message to friends and colleagues that the right personnel must be informed, empathetic, sincere and diplomatic when dealing with China.
Be informed – Joe Tsai (Brooklyn Nets' controlling shareholder, also the Alibaba co-founder) made the first attempt13 to explain why Chinese people reacted in outrage against Morey's comments jeopardising their territory sovereignty. His reference to the historical perspective is helpful for foreign colleagues to understand the "heavy baggage" that Chinese psyche bares, "when it comes to any threat, foreign or domestic, to carve up Chinese territories". Therefore, a business leader must have some basic knowledge of the local history and culture, to avoid cultural taboos and win trust.
Be empathetic – given that the Chinese culture and psyche is so different from the West, disagreement, or misunderstanding is hardly unusual. In such circumstance, a business leader needs to give more time to listen and try to understand the Chinese perspective. Likewise, we have been constantly engaged in educating Chinese parties on international practices and ways of thinking. Only when both sides make efforts to listen and understand each other's viewpoints can business be negotiated and structured in truly win-win model.
Be sincere but diplomatic – as with most Asian cultures, the Chinese prefer making friends first, then doing business; whereas the western culture can be more "arms-length". The Chinese people are more inclined to do business with their friends rather than detached professionals who they are unfamiliar with. Someone genuinely interested in the Chinese culture and the people would be best positioned to lead the business in China. Meanwhile, it is crucial to recognise the cultural nuances as the relations in China need to be treated and cultivated with diplomatic skills.
Take time to learn about the culture - It is hard to explain what constitute effective "diplomatic skills" needed to navigate the Chinese market. However, I am sure that one could never grasp the delicate ingredients without spending time in China and among Chinese people. This author thus suggests to anyone with serious ambitions for implementing business plans in China to first come here, feel the market, and meet the people. Such a trip can and perhaps should be made without local friends or organised business meetings – simply roaming about the streets, visiting venues and talking to strangers will be inspiring, just as this author feels when she makes first trips to Europe in the same circumstances. And while the author has written this article with China in mind, it is hoped that many of the 'diplomatic' lessons described here are more widely applicable for individuals and organisations who are looking to enter challenging new markets.
Related Articles
Author
Attorney, Jin Mao Law Firm
Ms. Guo Cai oversees the LexVeritas Sports and International Law Group, Jin Mao Law Firm (People's Republic of China), the first Chinese law firm to have a practice group dedicated to the sports industry. Ms. Cai graduated from Harvard Law School and China University of Political Science and Law. She also held an LLM in Human Rights (distinction) from the University of Hong Kong. Admitted to practice in China and the US (New York), Ms. Cai specialises in international dispute resolution and sports law, growing with the Chinese sports industry and connecting international best practice with sports in China.
蔡果律师是金茂律师事务所(中国)体育产业与国际法组的负责人。 金茂律师事务所是首家投入体育产业并专设服务组的中国律师事务所。蔡果律师毕业于哈佛法学院和中国政法大学,并以第一名获得香港大学人权法硕士学位。蔡果律师具备中华人民共和国与美国纽约州执业资格,专攻国际争议解决与体育法,致力结合国际最佳标准,与中国体育产业共同成长。
This email address is being protected from spambots. You need JavaScript enabled to view it.