Stop Stand Still – why regulating football agents is more than just a cap on fees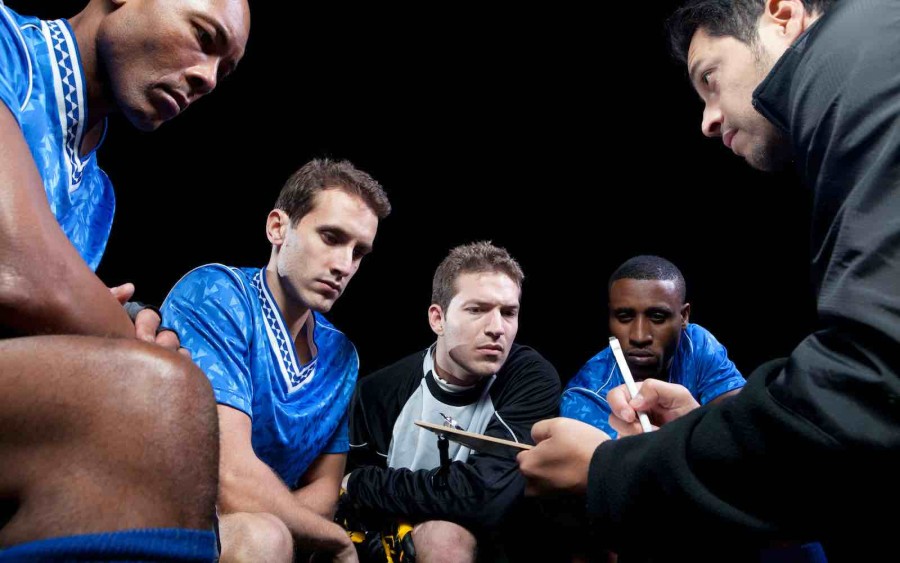 Friday, 20 March 2020 By Gareth Farrelly

The phrase "Stop Stand Still" will be familiar to those who play or work in football. It is a coaching term used by a coach to freeze play in order to analyse what has just happened, question the position players have found themselves in and articulate what he is looking for the players to do at that particular time or in preparation for a game. With current and proposed changes to the football transfer system and the regulation of agents it is time to Stop Stand Still and give some further thought about the system we are creating, its purpose and consequences for the game.

To help inform the discussion and provide a different perspective, this article focuses on the relationship between a player and his agent, from a player's perspective. This is based on my first-hand experience as a former international and Premier League player, lawyer, arbitrator and the research I conducted as part of the UEFA Master for International Football Players (UEFA MIP).

By way of background, the current Regulations on Working with Intermediaries came into effect on 1 April 2015. FIFA President, Gianni Infantino initiated the latest reform process as he is purportedly concerned with "the huge amount of money flowing out of the football industry" due to payments to agents and requires the issue to be addressed.[1] The Premier League paid £261 million on intermediary fees last season. The English Football League paid £50 million, with League One and Two paying £6 and £1 million respectively[2].

It is asserted that the other football stakeholders including UEFA, the European Club Association (ECA), FIFPRO, and the European Leagues share the opinion that agents are "disproportionately well-remunerated for their services".[3] It was claimed that agents are "sucking tons of money" out of the game, and some English Premier League clubs' executives have also called for a ban on clubs paying agents in order to tackle ever-increasing commissions.[4] The irony being, in my experience, that some clubs have been instrumental in the development of the 'super agent' and the fees paid to agents. Often certain clubs that want to engage the service of a player, knowing the agent can facilitate this, will pay the fee demanded by the agent. Therefore, the role of the clubs moving forward in the governance of any new regulations will be critical to their success.

Equally, the media can be complicit at times in their quest for the latest story. Some agents have strong relationships with journalists and are able to run an "exclusive" story of interest either from a competitor club or detailing that a player has become unsettled and is reviewing their options. This practice can occur before the orchestration of any transfer. This is accepted by some as fact and can cause unnecessary turbulence for the player and club.

In its attempt to address the above concerns FIFA established the Task Force Transfer System to review transfer system including the regulation of intermediaries/agents. FIFA have proposed reforms with regards to football agents, which has gained significant media coverage and is now a point of contention for many football agents:
the establishment of a cap on agents' commissions (10% of the transfer fee for agents of releasing clubs, 3% of the player's remuneration for player agents, and 3% of the player's remuneration for agents of engaging clubs);
limitation of multiple representation to avoid conflicts of interest;
reintroducing a mandatory licensing system for agents which includes an examination, further education and continuing professional development;
agent commissions to be paid via the FIFA Clearing House;
the reinstatement of a FIFA dispute resolution system to hear disputes between players, agents and clubs; and
the disclosure and publishing of all agent-related work in transfers.
All of these are welcomed, however, they only address part of the relationship between an agent and a player. Most agents would say they are more than just someone who "procures and negotiates" deals for the player. Therefore, defining and understanding the role of a good agent plays is needed more than ever.
There has been some excellent research on the development of the regulatory framework of football agents over time, the most recent being the Supporting Good Governance in the European Football Agents Industry Final Report[5] (funded by the Erasmus+ Programme and the European Union) carried out by leading academics from across Europe. However, if we are to address the risks this presents to the integrity of football and welfare of players we need to analyse the full role that agents play and introduce a regulatory framework that addresses this complex and far reaching relationship.
It is time to 'Stop Stand Still' and give some further thought about the system we are creating and its purpose.
Already a member? Sign in
Get access to all of the expert analysis and commentary at LawInSport including articles, webinars, conference videos and podcast transcripts. Find out more here.
Related Articles
Written by

Gareth joined Bermans in 2018, following qualification as a commercial litigation lawyer in the City and previous to that a successful career as a Premiership and international footballer.
He has been involved in numerous transfers and disputes concerning current and former players, including a leading Court of Arbitration for Sport case which resulted in changes being made to the rules. In addition, he is a member of the Football Association's Judicial Panel and sits on both the Chairman's Panel and the Football Panel. He is a member of Sports Resolutions' independent Panel of Arbitrators and Mediators and Court of Arbitration for Sport Arbitrator.
This email address is being protected from spambots. You need JavaScript enabled to view it.